Feel at Home at Bunratty Manor Hotel
Boutique Hotel Warmth with Irish Country House Elegance
Life in the village. Where you're known by name, traditions run deep as the river that passes through, and there is always time to stop and say hello. Where stories are shared, history unites us and caring and kindness is a part of every busy day. This is the way of life that, many years ago, gave birth to the Bunratty Manor Hotel – and which continues to welcome and bring back every guest who chooses to spend special time with us in our traditional Irish manor hotel, here on Ireland's stunning West Coast.
An experience at Bunratty Manor Hotel is one of contrasts - where beautifully appointed and finished rooms complement hosts who go out of their way to make your stay exceptional. Here is a sanctuary where you can treat yourself to world-class casual fine dining and some of the country's best taster menus, yet there is always a friendly someone at hand, to see to your every need. Premium yet approachable. Fine detail, but never formal. Bunratty Manor Hotel is a place infused with the international learnings and 5-star experience of your hosts, but where even if you're staying for the first time, you will leave as our friends. And where you are perfectly and conveniently positioned to explore the wonder of this part of the world and embrace new adventures – yet fall in love with that familiar, 'coming home' feeling.

A village is a place where you can find peace, unity, strength, inspiration and a natural and beautiful life.
- Minahil Urfan
Where tradition embraces world-class standards
We proudly offer you a contemporary, best-in-class experience.
Owned and run by the Wallace family, Bunratty Manor is built on best. After studying Hotel Management at the highly regarded Shannon College, son David Wallace worked overseas gaining experience at leading luxury hotels in Germany and London, while sister Maureen held positions at international hotels in Australia and England. You'll see this level of quality evident in our high-quality standards, personal service, menus and special attention.
If you're returning to the hotel and restaurant, you'll know what you can expect, and you won't be disappointed. And if you're sampling our fine food or relaxing atmosphere for the first time, you'll leave looking forward to your next visit. We're proud that consistent excellence has always set us apart.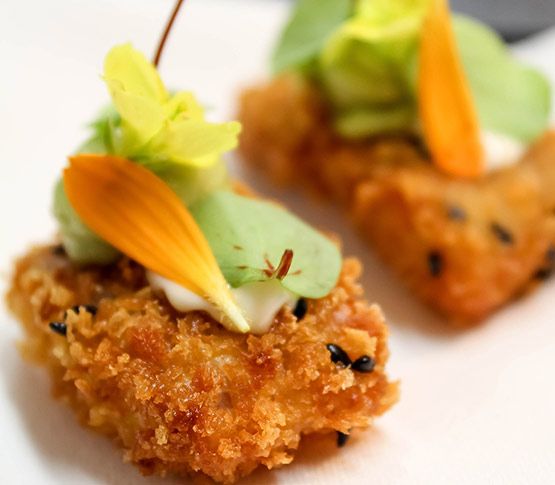 We've all grown up in hospitality, and we know what's important. We know your name, take time to understand what you want, provide the little extras and go out of our way to make sure we have thought of everything. So, whether it's helping you arrange an excursion, finding wellington boots for a walk – or simply chatting with you in our cosy country pub – we love being your hosts.
Bunratty Manor's approach is simple – we're everything a large, impersonal hotel is not. That's our signature, and there's a 'Bunratty Manor Way' which will shape your every experience…
We have so many guests and diners who have visited, returned and grown with us over the years. We have team members who have built their careers with us. We work with fine local food producers who have long supplied us with their fine ingredients… and with companies who choose us as their corporate base. It's all about relationships, loyalty, respect and trust – and at Bunratty Manor we truly treasure this, and we'd love you to be part of our story.
From our tasteful rooms to our taster menus, we really care about quality and will never compromise on the best – it's made us what we are today.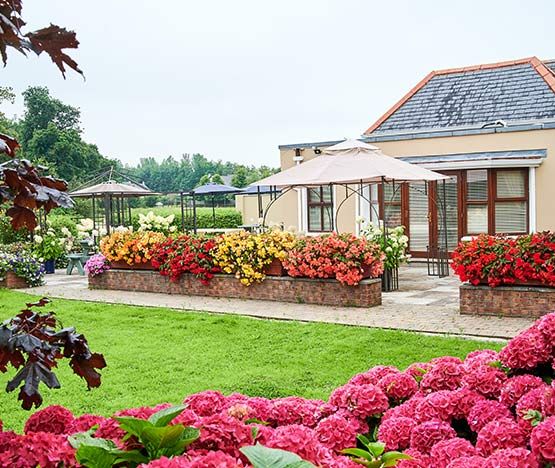 We have a passion for making time count.
Whether you are holidaying with us, entrusting us with your wedding day, or we are simply welcoming you for a special celebratory dinner – we are committed to making sure your Bunratty Manor moments matter.
In ways big and small.
Bunratty Manor was bought by Noel and Fiona Wallace almost 20 years ago. Today, having taken a small step back, they continue to run the hotel and offer guidance to the second generation of the Wallace family at Bunratty Manor: daughter Maureen and son David. This deep lineage and years of service mean many who would visit the hotel as youngsters now come and stay with their own children… And those who had their first communion with us, now return to celebrate their wedding in our hotel. This true family business is defined by real relationships, and a story that continues to unfold through the years.
Country life is the spirit that has shaped Bunratty Manor: the hotel was originally built by John Costello, brother of famous horse breeder and producer of Cheltenham Gold Cup winners, Tom Costello. Field and hunt events are part of the Bunratty Manor calendar – each year the hotel welcomes many hunting guests from home and abroad, and the annual grand Clare Hunt, with all its deep tradition and ceremony, on New Year's Day.

"Call it authentic, love it for its old-world charm – Bunratty Manor is all about a true Irish country life experience."
- Noel Wallace
Bunratty Manor Hotel – Your Gateway to the West
So Much to See, Do and Share
We are proud to be a gateway to county Clare at its absolute best. Whether you're coming to Ireland on vacation, on a local staycation from out of town, or in Clare on business, you'll find our location is perfect for everything you want and need to do.
Far from just a 'passing through place', Bunratty has become a destination in itself – with Bunratty Castle and Folk Park right here, some of the country's top golf just down the road and the Shannon estuary providing a water world of adventure. While the medieval history of charming towns like Ennis, the natural wonder of the famous Cliffs of Moher and the home of traditional Irish music, Doolin, are all just short drives away.